Tag Search: webrtc
Posted on Friday July 31, 2020 | benefits, data, system, voip, augmented reality, changes, smb, virtual reality, vr, webrtc, 5g, communications, mobile networks, ar, web real time communications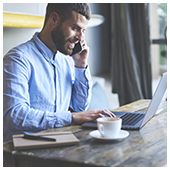 Much more of VoIP's potential would be tapped by businesses, thanks to the enhancements that 5G will bring about.

Posted on Thursday March 09, 2017 | webrtc, voip, video calling, telecommunications, customer service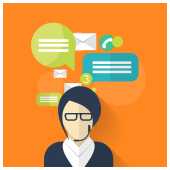 The VoIP industry is becoming increasingly hard to define. More and more are voice communications being made over internet connections, and sometimes you may not even realize you're doing it. WebRTC is a newcomer to the internet-based telephony field. Read on to decide whether it's for you.

Page: 1