Tag Search: wi fi
Posted on Tuesday January 11, 2022 | wi fi, router, ethernet, access point, home network, modem, wireless network, wireless repeater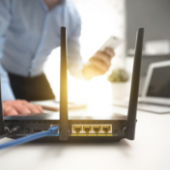 Fast, reliable Wi-Fi is a business necessity, whether you're working in an office or at home. Now that more people are working remotely, having an optimal Wi-Fi connection is more important than ever. A wireless repeater device and additional access points may just be what you need to ensure a stable and lightning-fast wireless connection throughout your home.

Posted on Monday December 06, 2021 | disaster recovery, productivity, business continuity, wi fi, backup, ups, uninterrupted power supply, network equipment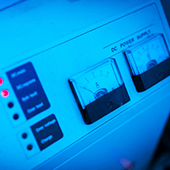 Power outages can happen anytime and for a number of reasons, including accidents and natural disasters such as fires and hurricanes. While there's little your business can do to prevent a power outage, you can mitigate its impacts on your operations by deploying an uninterrupted power supply (UPS) for your computers and networking equipment.

Posted on Wednesday January 27, 2021 | hardware, wi fi, mobile phone, internet speed, network router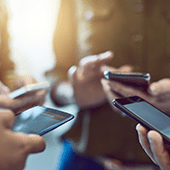 Isn't it frustrating when the page you're visiting takes an eternity to load? Oftentimes you blame the app or your phone, but did you ever consider that it's your mobile data connection OR internet connection that's the problem?

Posted on Wednesday September 30, 2020 | iphone, battery life, wi fi, airplane mode, low power mode, brightness, cellular data, screen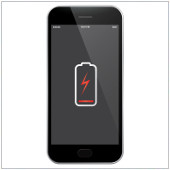 There's nothing worse than having a low iPhone battery when you're working remotely without an outlet nearby. Luckily, there are several tips you can use to add a few more hours to your battery life. Here are six that prove invaluable.

Posted on Wednesday June 03, 2020 | wi fi, router, ethernet, access point, home network, modem, wireless network, wireless repeater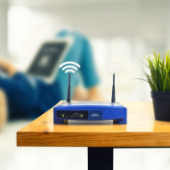 More and more people are working from home these days, which means a fast, reliable home Wi-Fi connection is more important than ever. If all the Wi-Fi boosting tips you've seen on the internet have been to no avail, it's probably time to take a look at the hardware you're using. It might be that you need wireless repeaters and additional access points.

Posted on Tuesday March 10, 2020 | productivity, wi fi, disaster recovery and backup planning, network equipment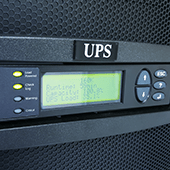 During a power outage, responsible business owners use emergency power to keep desktop computers from unexpectedly shutting down. While that's certainly a good strategy for keeping machines operational and preventing data loss, there's something else you can do to ensure that your staff remains productive while weathering a storm: uninterruptible power supply (UPS) for networking equipment.

Page: 12