Tag Search: windows
Posted on Tuesday March 12, 2019 | microsoft, windows
Mark Wilson writes: Anyone who is still using Windows 7 doesn't have much longer until the operating system is no longer supported by Microsoft. Come January 14, 2020 only those enterprise customers who are willing to pay for Extended Security Updates will receive any kind of support. Microsoft has already done a lot to encourage Windows 7 diehards to make the move to Windows 10, and now it is stepping things up a gear. Throughout 2019, the company will show pop-up notifications in Windows 7 about making the switch to the latest version of Windows.

Posted on Thursday March 07, 2019 | windows, pegasus, operating system, office 365, mobile, lite, centaurus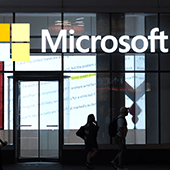 Microsoft is reportedly working on a new, lightweight version of Windows. The operating system (OS), currently known as "Windows Lite," is said to be Microsoft's answer to Google's Chrome OS. There are still plenty of unanswered questions about the OS, but here's what we know so far.

Posted on Wednesday January 16, 2019 | windows, upgrade, server software, pc, old computers, nas, macos, linux, laptop, ios, desktop, android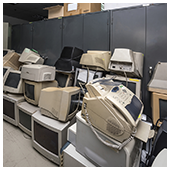 It's inevitable. Sooner or later, you're going to have to replace your computer. But while it may not be as fast as when you first got it or as sleek as your new computer, your old desktop or laptop might still have a lot to offer- after upgrading it a little, that is. Here are some great uses for your old computer.

Posted on Wednesday December 05, 2018 | windows, vmware, virtualization, parallels, microsoft, macos, containers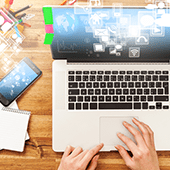 If you own an Apple computer, you might think it's impossible to install Windows-based software on it. But with operating system (OS) virtualization, you can run any application you want and enjoy exciting new cross-platform features.

Posted on Tuesday November 27, 2018 | windows, vmware fusion, virtualbox, universal copy and paste, siri, parallels desktop, macos, mac, desktop stacks, boot camp assistant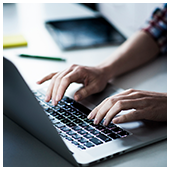 In the IT industry, continuous improvement is the name of the game. Whatever makes a business work faster, smarter, and more effectively is a welcome competitive advantage. If you're a Mac user, do you think you're taking advantage of all of the best time-saving tips out there? Here's a checklist you can use to find out how well you're using your machine.

Posted on Wednesday November 14, 2018 | windows 10, windows, updates, security, patches, microsoft, end of support, compatibility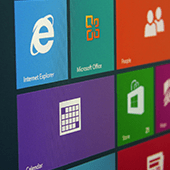 Microsoft only supports each version of Windows for a certain period and the end of its support for a software product can be a significant challenge for businesses. Currently, Windows 7 is on "extended support" until January 14, 2020. What does it mean when Microsoft terminates support of your Windows version? Let's have a closer look.