Tag Search: windows 10
Posted on Thursday November 29, 2018 | windows update, windows defender, windows 10, reset, registry files, refresh, clutter, bloatware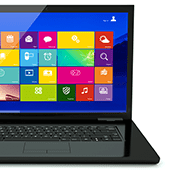 Is your PC running slowly? It could be because of all the digital clutter it has to deal with. Clutter can impede your computer's performance and eat away at its memory. To have your computer performing at top speed again, you need to get rid of these five types of clutter. Here's how to do it using built-in tools from Windows.

Posted on Wednesday November 14, 2018 | windows 10, windows, updates, security, patches, microsoft, end of support, compatibility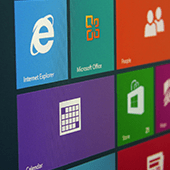 Microsoft only supports each version of Windows for a certain period and the end of its support for a software product can be a significant challenge for businesses. Currently, Windows 7 is on "extended support" until January 14, 2020. What does it mean when Microsoft terminates support of your Windows version? Let's have a closer look.

Posted on Friday October 19, 2018 | windows upgrade, windows support, windows 10, windows, fix, common issues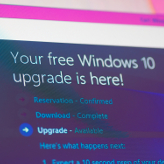 Although Windows 10 is packed with wonderful new features, it's far from perfect. Users have complained about storage, connectivity, and update issues, among other things. If you've encountered any of these issues, no need to panic. We have listed down five simple fixes to the most common Windows 10 problems.

Posted on Wednesday September 26, 2018 | windows 10, swiftkey, security, redstone 5, phone, october 2018 update, dark mode, cortana, clipboard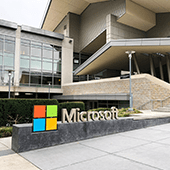 Windows 10 is developed as a service, and regularly receives patches and bug fixes. It also gets feature updates at least twice a year, and 2018 is no different. This October, Microsoft unveiled the October 2018 update, also known as Redstone 5, which comes with some amazing new features.

Posted on Tuesday September 11, 2018 | windows 10, os customizations, notifications, microsoft, desktop alerts, action center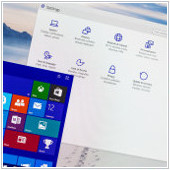 Microsoft has equipped Windows 10 users with a comprehensive set of tools to get their action center settings under control. Unfortunately, most desktops come with an abundance of software and features that result in more notifications. If you've reached the point of oversaturation, these three tips can help you better manage your action center.

Posted on Friday August 24, 2018 | windows 10, windows, virtual desktops, settings, preferences, personalization, microsoft, customization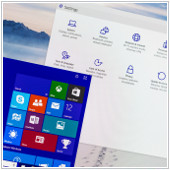 Whether you want to have a darker color scheme, run several apps at the same time, or display multiple desktops, Windows 10 gives you many options to personalize your PC. And while some customization options are less obvious than others, it is worth the effort to get your Windows 10 to look and function the way you want it to. Here are a few things you can do to personalize your PC.