Tag Search: windows 11
Posted on Monday August 01, 2022 | microsoft, windows, windows 11, windows 11 customization, windows 11 personalization, windows 11 preferences, windows 11 settings
Windows 11, Microsoft's latest operating system for personal computers and tablets, comes with a lot of features. But it can be even better with a little bit of customization. In this blog post, we will show you how to personalize your Windows 11 devices so you can make the most of its many features.

Posted on Monday July 11, 2022 | keyboard shortcuts, windows 11, windows 11 shortcuts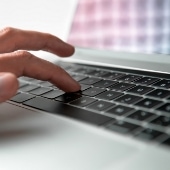 It's been almost a year since Microsoft released its latest operating system, Windows 11. And while some features and keyboard shortcuts were carried over from Windows 10, several new ones have been added. Here's a list of handy keyboard shortcuts to help you get the most out of Windows 11

Posted on Monday June 06, 2022 | microsoft, laptop, ransomware, bloatware, windows 11, anti ransomware, windows 11 laptop, windows 11 setup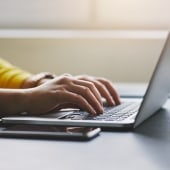 Windows 11 is available as a free upgrade for Windows 10 users, and many people — including laptop users — are taking advantage of this new operating system. If you're one of them, then you need to know how to properly tweak Windows 11 features on your laptop so you can make the most of Windows 11.

Posted on Friday May 13, 2022 | microsoft, windows, settings, virtual desktops, personalization, customization, preferences, windows 11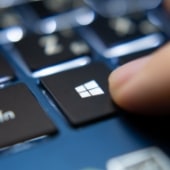 Windows 11 offers a new and improved way to customize your PC. Whether you're looking to improve your computer's efficiency or just want to try different settings, there are plenty of options in Microsoft's latest operating system that will suit you. Read on to find out the many ways you can personalize your Windows 11 PC.

Posted on Monday April 25, 2022 | windows 10, virtual desktop, windows 10 shortcuts, task view, windows 10 keyboard shortcuts, windows snap, windows 11, windows 11 keyboard shortcuts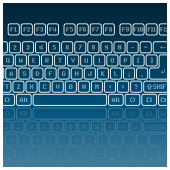 Technology makes work easier, and something as simple as keyboard shortcuts can save you a lot of time. If you have a Windows 10 or 11 computer, then you may find these keyboard shortcuts very handy.

Posted on Friday April 01, 2022 | security, microsoft, privacy, windows 10, biometrics, windows hello, facial recognition, passwordless, windows 11, fingerprint scan, iris scan, pin code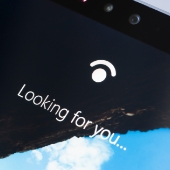 When it comes to accessing devices, entering a password is a hassle, not to mention fast becoming obsolete in terms of providing strong security. Thankfully, Windows 10 and 11 users can use Windows Hello, a feature that provides a convenient and secure way to log in with just a look, a touch, or a PIN code.

Page: 12