Tag Search: windows10
Posted on Wednesday September 01, 2021 | microsoft office, productivity, microsoft, onenote, windows10
OneNote, the hidden gem of Microsoft Office, has your digital note-taking needs covered. This software is essentially a digital notebook that allows you to organize or visualize your ideas using text, video, audio, and other multimedia sources. Here's how you can get the most out of this powerful app.

Posted on Friday June 12, 2020 | microsoft, update, operating system, windows10, pcs, block, may 2020 update, pc update, windows 10 upgrade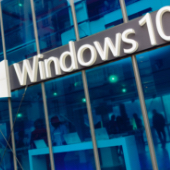 Last week, Microsoft unveiled the May 2020 Update, which is the latest version of Windows 10. While some users are able to update their systems, some PCs are prevented from installing it. Here's what's causing the update block, and how you can bypass it.

Posted on Friday May 22, 2020 | security, microsoft, windows, update, cortana, operating system, windows10, fluent design, w10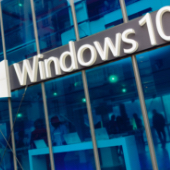 The Windows 10 update will roll out on May 26-28, 2020 and will bring about a fresher look for the world's most popular operating system. Aside from updates to Windows 10's interface, here are some functionality improvements you can expect.

Posted on Wednesday March 11, 2020 | microsoft office, productivity, microsoft, onenote, windows10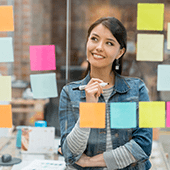 Note-taking is a vital skill in life. Whether you're in a board meeting, conference, or lecture, you're bound to list, quote, or summarize certain points in order to recall them later and understand them better. Thanks to new technologies, you now have more ways of taking down notes than just a pen and paper. Using your mobile device and Microsoft OneNote, you can easily record your notes and have the bonus features of customizing and sharing them. Discover the ins and outs of this incredible app by reading on.

Posted on Tuesday February 05, 2019 | windows10, productivity, onenote, microsoft office, microsoft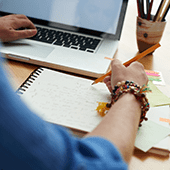 OneNote is a useful but underutilized app that comes with Microsoft Office. It enables you to create and share digital notebooks that contain text, audio, video, and other multimedia, taking your note-taking to another level. Discover the ins and outs of this wonderful app by reading on.

Posted on Tuesday August 08, 2017 | windows10, windows web link, microsoft apps, android link, android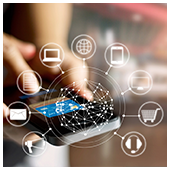 You use a computer, smartphone, or tablet -- or all three -- to surf the web. So wouldn't it be great if you could share the sites that you're browsing between devices? If you're using an Android phone and Windows 10, now you can.

Page: 1