Tag Search: wordpress
Posted on Wednesday January 08, 2020 | management, system, website, blog, smb, checklist, creation, wordpress, platform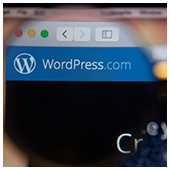 WordPress is one of the most powerful blogging and content management systems (CMS) today. Since 35% of the internet is powered by WordPress, there's no room for sluggish load times, potential security vulnerabilities, or search engine delistings. Follow this checklist to avoid those problems.

Posted on Friday September 06, 2019 | seo, keywords, wordpress, alt tags, cloud apps, web platforms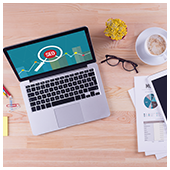 Small- and medium-sized businesses are often tempted to relegate their search engine optimization (SEO) analyses to the free reports offered by online platforms like WordPress and Google Analytics. Unfortunately, those reports rarely provide the details you need to make improvements. One of the things they tend to glaze over is image optimization.

Posted on Tuesday May 29, 2018 | wordpress, website, updates, security, plugins, cloud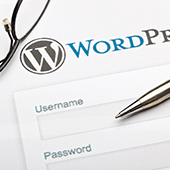 WordPress (WP) websites require routine updates to keep up with user demands. Some of WP's most critical updates are security patches, which protect sites from various cyberattacks. But why does your website sometimes act up when you finish running an update, and how can you prevent it?

Posted on Tuesday June 06, 2017 | wordpress, web platforms, seo, keywords, cloud apps, alt tags
When working with web platforms like Wordpress, there are three letters that induce anxiety in any business owner: SEO (search engine optimization). It's one of the most confusing aspects of running a modern business, and web apps that rate your SEO with no more than a red or green light don't make it any easier. Read on to find out whether your site's images are the cause of that annoying red light.

Posted on Wednesday April 19, 2017 | wordpress, website, system, smb, platform, management, creation, checklist, blog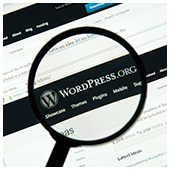 Wake up. Take a shower. Get dressed. These are just some of the numerous tasks we do every single day. They may not be fun, but they are essential to our daily routine. Managing a website is very much the same. By going through the necessary steps, you can ensure the speed and security of your website. Also, it doesn't take long to complete!

Posted on Monday February 27, 2017 | wordpress, web, security, patches, patch management software, cybercrime, cloud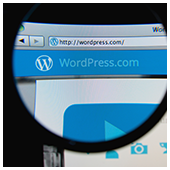 "Easy-to-use," "SEO-friendly," "open-source," and "customizable." These are some of the words that best describe WordPress, currently the most popular Content Management Solutions (CMS) platform. With thousands of websites affected in a recently launched series of attacks, "easy to target," "hackers' favorite," and "prone to attacks" could soon be used to define the experience of running a WordPress website.

Page: 12