Tag Search: xenmobile
Posted on Wednesday January 09, 2019 | xenmobile, vmware, virtualization, mobile device management, mdm, data security, citrix, airwatch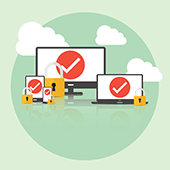 Cybersecurity threats are increasing for both small and large businesses, which means solutions that protect mobile devices are no longer just nice-to-have solutions. As more work is handled outside of the office, the risks to your data increase. Virtualization vendors are leading the charge to tackle these challenges with innovative solutions.

Posted on Wednesday October 25, 2017 | xenmobile, vmware, virtualization, mobile device management, mdm, data security, citrix, airwatch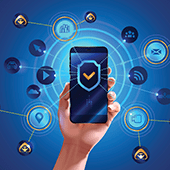 Mobile device security is paramount in today's unpredictable IT landscape. There are plenty of ways to be sure your employees are accessing data safely away from the office, but there is one solution we recommend for the best results: combining mobile security efforts with virtualization technology.

Page: 1