Posted on Tuesday December 04, 2018 | voip, system, smb, data, communications, changes, benefits, 5g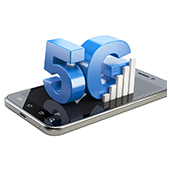 Mobile connectivity is a top priority for personal and business users alike. 5G, or fifth-generation wireless systems, will change not only people's daily routines but also the way small- and medium-sized businesses (SMBs) operate. Here are three main ways that 5G will change VoIP for SMBs.

Posted on Monday December 03, 2018 | updates, security, iot, intrusion prevention systems, internet of things, healthcare, encryption, electronic healthcare records, authentication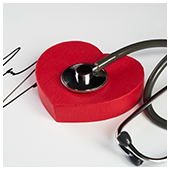 The rule of cybersecurity states that anything that connects to the internet can be hacked. With the increasing popularity of Internet of Things (IoT) in the healthcare industry, every business should be on alert.

Posted on Friday November 30, 2018 | crime, Piracy, privacy, security alerts
An anonymous reader writes: Starwood Hotels has confirmed its hotel guest database of about 500 million customers has been stolen in a data breach. The hotel and resorts giant said in a statement filed with U.S. regulators that the "unauthorized access" to its guest database was detected on or before September 10 -- but may have dated back as far as 2014. "Marriott learned during the investigation that there had been unauthorized access to the Starwood network since 2014," said the statement. "Marriott recently discovered that an unauthorized party had copied and encrypted information, and took steps towards removing it." Specific details of the breach remain unknown. We've contacted Starwood for more and will update when we hear back. The company said hat it obtained and decrypted the database on November 19 and "determined that the contents were from the Starwood guest reservation database." Some 327 million records contained a guest's name, postal address, phone number, date of birth, gender, email address, passport number, Starwood's rewards information (including points and balance), arrival and departure information, reservation date, and their communication preferences.

Posted on Friday November 30, 2018 | tips, tell me, productivity, outlook, offline sync, office 365, office 2016, inbox, email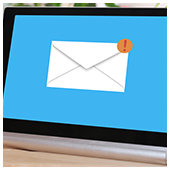 Does your organization need to optimize its migration and provision of Office 365? Here are 6 strategies for managing and making the most out of your subscription to Microsoft's premium cloud-based productivity suite.

Posted on Thursday November 29, 2018
More than 45,000 Internet routers have been compromised by a newly discovered campaign that's designed to open networks to attacks by EternalBlue, the potent exploit that was developed by, and then stolen from, the National Security Agency and leaked to the Internet at large, researchers say. From a report: The new attack exploits routers with vulnerable implementations of Universal Plug and Play to force connected devices to open ports 139 and 445, content delivery network Akamai said in a blog post. As a result, almost 2 million computers, phones, and other network devices connected to the routers are reachable to the Internet on those ports. While Internet scans don't reveal precisely what happens to the connected devices once they're exposed, Akamai said the ports -- which are instrumental for the spread of EternalBlue and its Linux cousin EternalRed -- provide a strong hint of the attackers' intentions. The attacks are a new instance of a mass exploit the same researchers documented in April. They called it UPnProxy because it exploits Universal Plug and Play -- often abbreviated as UPnP -- to turn vulnerable routers into proxies that disguise the origins of spam, DDoSes, and botnets.

Posted on Thursday November 29, 2018 | windows update, windows defender, windows 10, reset, registry files, refresh, clutter, bloatware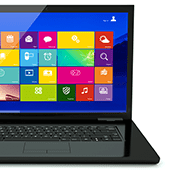 Is your PC running slowly? It could be because of all the digital clutter it has to deal with. Clutter can impede your computer's performance and eat away at its memory. To have your computer performing at top speed again, you need to get rid of these five types of clutter. Here's how to do it using built-in tools from Windows.