Posted on Friday July 24, 2015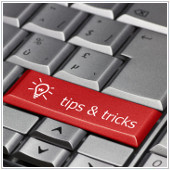 Later this fall, Apple will be releasing their new operating system, El Capitan. For all those Mac lovers who are anxiously chomping at the bit to test out this new OS, you're in luck. A beta version has been released, and users can sign up to try it out through the Apple Beta Software Program. Though if you'd rather learn about the features first, here are four exciting ones people are talking about.

Posted on Tuesday July 21, 2015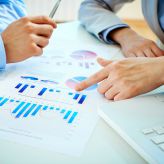 Data visualizations are common in business presentations today. They can provide us an overview of information and results in a simple and easily digestible way. Good data visualization helps users to understand data in order to make informed decisions based on the findings. Bad data visualization, on the other hand, will provide little to no value for readers and make complex data even more difficult to comprehend. With that said, you can present data in a better way by avoiding these common mistakes.

Posted on Tuesday July 14, 2015 | security alerts
Severity Rating: Important
Revision Note: V1.0 (July 14, 2015): Advisory published
Summary: Microsoft is releasing this security advisory to inform customers that an update to the Microsoft Malicious Software Removal Tool (MSRT) is available that addresses a security vulnerability that was reported to Microsoft. The vulnerability could allow elevation of privilege if an attacker logs on to a target system and places a specially crafted dynamic link library (.dll) file in a local directory. An authenticated attacker who successfully exploited the vulnerability could elevate privileges on a target system. An attacker could then install programs; view, change, or delete data; or create new accounts with full administrative rights.

Posted on Friday July 03, 2015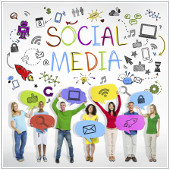 Most of us know that gaining a foothold on social media takes time and effort. But if you're at the point where you've already put in hundreds of hours of work with few results to show for it, you're likely doing something wrong. There could be a number of different reasons for this, but here is a common trap that a lot of social media newbies fall into. And it starts with your content creation.

Posted on Monday June 29, 2015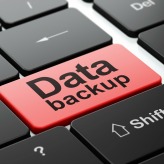 Data backup is one of the most important aspects of your company's infrastructure. Without data availability, your business will come to a standstill. So it's bizarre that most business owners fail to have a proper data backup strategy in place - and when disasters strike, it will be too late to act. You really do need to take a proactive approach to backing up your data and keeping your business functioning normally at all times.

Posted on Monday June 22, 2015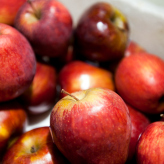 For keen users of Apple technology across the globe, the technology giant's annual Worldwide Developers Conference (WWDC) is the event to watch for news of the company's latest projects and upcoming releases. This year's WWDC took place earlier this month in San Francisco, with the keynote speech giving a rundown of what Apple has on the cards in the months and years to come. Here are the big takeaways you should be aware of.