Tag Search: hardware virtualization
Posted on Thursday February 07, 2019 | virtualization, storage virtualization, network virtualization, hardware virtualization, desktop virtualization, application virtualization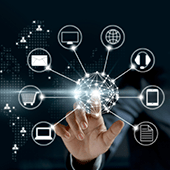 One of the biggest money-saving IT trends of the past two decades is the cloud, but due to popular demand, virtualization technology has also become an important business improvement trend in recent years. Here are a few ways virtualization is used to improve efficiency and productivity in the office.

Posted on Wednesday December 13, 2017 | virtualization, storage virtualization, network virtualization, hardware virtualization, desktop virtualization, application virtualization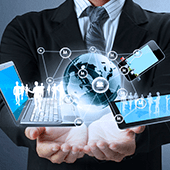 The age-old proverb "There's more than one way to skin a cat" is especially relevant when budgeting for IT services. With the right technology consulting and support, any business can afford customized solutions that employ creative methods to achieve its end goals. As just one example, let's review all the ways you can use virtualization technology!

Page: 1