Tag Search: word
Posted on Thursday January 10, 2019 | word, slides, sheets, productivity software, powerpoint, office 365, microsoft, google, g suite, excel, docs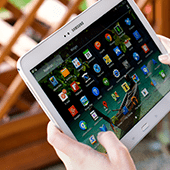 For business owners looking to increase employee productivity, one of the most heated debates is over which cloud productivity software is best. If your company uses Android devices, we have some tips on whether Microsoft Office or Google Apps is the better choice for you.

Posted on Wednesday December 19, 2018 | word, powerpoint, outlook, office 365, excel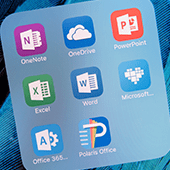 If you're an Office 365 subscriber, you're in for some souped-up enhancements. Most involve artificial intelligence (AI) making sense of your data for you, so you spend less time and effort manually processing it. Here are a few of the latest enhancements that'll give you more time for value-added tasks (and for coffee breaks and power naps, too).

Posted on Tuesday July 10, 2018 | apps, business, efficiency, excel, microsoft, office 365, outlook, powerpoint, upgrades, word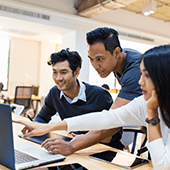 If you're one of the million-plus users taking advantage of Office 365's premium productivity apps, you'll soon notice some changes. Last June, Microsoft revealed that Outlook, Excel, PowerPoint, and Word will be getting a design revamp in the coming months. Here's a preview of what's to come.

Posted on Friday December 08, 2017 | word, powerpoint, outlook, office training videos, office 365, microsoft office training, excel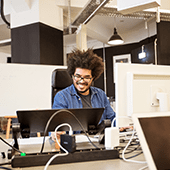 Despite Microsoft Office's easy-to-use interface, mastering all the features in this suite of productivity tools requires time. But fret not, the following training videos will help you become a Microsoft Office expert fast.

Posted on Tuesday November 07, 2017 | word, security, outlook, microsoft office, excel, dynamic data exchange, dde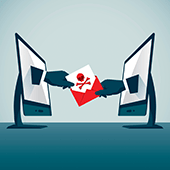 As the world's most popular productivity suite, Microsoft Office tends to receive much attention from cybercriminals. Generally, hackers embed malware in authentic Office files to trick users into unleashing it onto their machines. However, the most recent exploit proves to be much more dangerous than any Office hack we've seen.

Posted on Monday October 23, 2017 | word, software licenses, powerpoint, office 365, microsoft office, excel, cloud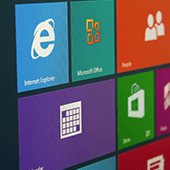 As a convenient cloud solution, Office 365 boasts nearly 30 million users. But that's nothing compared to licensed versions of Microsoft's productivity suite, which have more than one billion users. Office 2019 was announced in September and it will mean big changes for businesses that want simpler versions of Word, PowerPoint, Excel and more.

Page: 12