Tag Search: work
Posted on Wednesday August 01, 2018 | work, productivity, google, extensions, chrome, business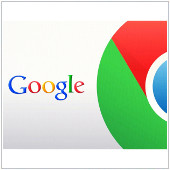 Well over half of all surveyed internet users utilize Google's Chrome web browser, and it's not difficult to see why. The ability to customize your browser via third party apps, extensions, and more makes web surfing a truly personalized experience. Keep on reading to discover the most practical extensions to enhance productivity.

Posted on Friday August 25, 2017 | work, windows, web, smb, microsoft, internet, edge, browser, access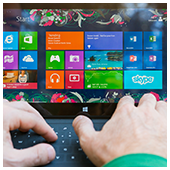 People prefer one web browser over another for all kinds of reasons, including ease of use, applications, security and of course, performance. If you've recently downloaded Windows 10, there's a new browser on the block: Microsoft Edge. Here are some nifty features you may find useful.

Posted on Tuesday September 13, 2016 | work, tips, slides, skill, school, presentation, powerpoint, microsoft, enhance, animation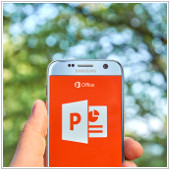 Many suffer from glossophobia, the fear of public speaking. Reasons vary, from traumatic childhood experiences to the inability to imagine your co-workers in their underwear. Enter Microsoft PowerPoint. This program helps visually depict a presentation, whether it be for a class project or a boardroom meeting, or to convince parents to buy your first car. With the nine following tips, you can maximize the efficiency of your next PowerPoint presentation.

Posted on Friday August 12, 2016 | work, scheduling, outlook, organizing, office, microsoft, meeting, findtime, arranging, add in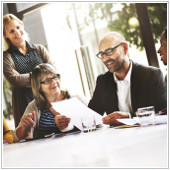 While an impressive arsenal of weapons can help you win a battle, you need diligence, perseverance and sacrifice to win the war. But when that war is waged in the arena of calendar management, you're dealing with a whole other monster. When scheduling meetings, uncontrollable factors like varying schedules and department-specific time constraints mean that the same war strategy won't yield the same successful results. Allow Microsoft FindTime to lead your organization to victory in the battle of cross-organization meeting arrangement.

Posted on Wednesday February 10, 2016 | work, stylus, productivity, keyboard, ipad, apps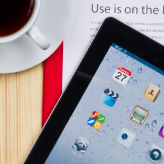 Ever wish you could get more work done with your iPad? You're not alone. In fact, one of the main reasons people purchase an iPad in the first place is because they believe it will give them the ability to be more productive while out and about. The reality is that many individuals only end up using it to surf the web or watch Netflix. However, if you still harbour ambitions of making your iPad a productivity tool, here are the three things you need to make it happen.

Page: 1