Tag Search: encryption
Posted on Monday May 29, 2017 | session timeouts, policy alerts, office 365, multi factor authentication, mobile device management, encryption, data security, compliance, calendar sharing, access management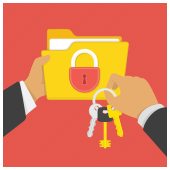 For businesses, the security of sensitive data is critical. If this information is lost or stolen, it could lead to crippling financial losses, legal disputes, and more importantly, loss of customer trust. And while those of you with Microsoft Office 365 installed have some security and compliance tools, there are still some data protection best practices you need to consider. Here are seven of them:

Posted on Thursday April 06, 2017 | windows, wikileaks, samsung, microsoft, iphone, encryption, cybersecurity, apple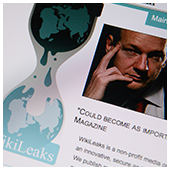 Wikileaks, the website that anonymously publishes leaked information, recently released a number of documents alleging widespread surveillance by the US government. The released documents claim that the vast majority of these efforts took place via smartphones, messaging apps and...TVs? Let's see just how worrisome they really are.

Posted on Wednesday September 07, 2016 | windows, vulnerability, update, threat, smb, ruse, file, fantom, fake, encryption, downtime, data, cybersecurity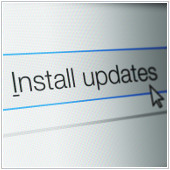 It's hard to deny how quickly the different types of ransomware multiply -- they do so faster than rabbits during mating season. Ransomware vary in appearance, subtlety, and targets. The latest addition to the extensive list of ransomware varieties is Fantom. This cybersecurity nightmare adopts a facade that many would have no qualms trusting. Like many other things, these technologically menacing forces are like "a wolf in sheep's clothing" -- impending danger lurks beneath the most seemingly innocent guises.

Posted on Monday May 23, 2016 | vpn, voip, security, encryption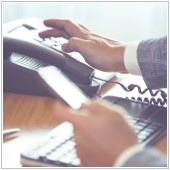 As SMBs continue their steady transition away from traditional telephony services in favor of VoIP, threats of cybercrime and fraud are more common than ever before. Risks to VoIP systems are distinctly unique from those posed to your other networks and understanding how to combat them is critical. Here are 5 tips for securing your organization's internet-based communication devices and services.

Posted on Tuesday March 08, 2016 | security, office 365, myths, hackers, encryption, data backup, cloud computing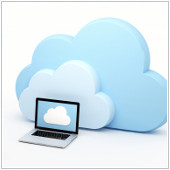 From hosting websites, email, applications and online file storage, the cloud has become a popular alternative to traditional IT services for business. In fact, it is almost impossible to find a data center that doesn't employ cloud-based services of some kind. But incidents of cloud hacks and server failures can lead some business owners to be wary of a service that still has much confusion surrounding it.